WordPress for Masters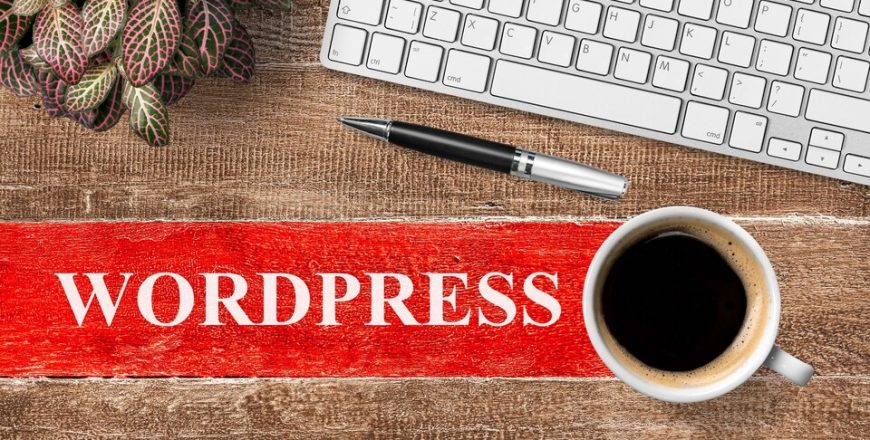 Are you ready to unlock the power of WordPress in just 30 days? Welcome to the 30-Day WordPress Mastery Course, where you'll embark on a fast-paced journey from WordPress novice to confident webmaster.
In today's digital age, having a strong online presence is essential, whether you're a business owner, aspiring blogger, or creative professional. WordPress is the ultimate tool that empowers you to create stunning websites without any coding knowledge. This intensive one-month course is designed to equip you with the skills and knowledge you need to harness the full potential of WordPress.
What You'll Learn:
🚀 Week 1: WordPress Basics and Setup
Start from scratch as we dive into the WordPress ecosystem. Learn the difference between WordPress.com and WordPress.org, choose the right hosting, and set up your own WordPress website.
📝 Week 2: Content Creation and Management
Discover the art of creating compelling content. Master the creation of posts and pages, manage media, customize your site with themes, and enhance functionality with plugins.
🎨 Week 3: Design and Customization
Make your website visually appealing and user-friendly. Explore themes, customize layouts, and even get started with CSS to create a unique look. Ensure your site shines on all devices with responsive design.
📈 Week 4: Optimization and Monetization
Fine-tune your site for performance and security. Learn essential SEO strategies, secure your website, and explore monetization options to turn your website into a potential revenue stream.
Why Choose Our Course:
👨‍🏫 Expert Guidance: Our experienced instructors will guide you every step of the way, ensuring you grasp the WordPress essentials quickly and effectively.
💡 Hands-On Learning: Dive into practical exercises and real-world projects to reinforce your skills and build a portfolio.
📚 Resource Hub: Gain access to a wealth of resources, including live Q&A sessions, discussion forums, tutorial libraries, and one-on-one instructor support.
🌐 Career Opportunities: WordPress skills are in high demand. Whether you're looking to start your own business, freelance, or enhance your digital marketing career, this course is a valuable investment.
Join Us Today:
Unlock the potential of WordPress and kickstart your online journey in just 30 days. Whether you're a complete beginner or looking to sharpen your WordPress skills, this course is designed to meet your needs. Don't miss this opportunity to become a WordPress pro! Enroll now, and let's embark on this exciting adventure together.
Note: No prior coding experience is required. All you need is a passion for learning and a desire to build an impressive online presence.
---
This course description should capture the attention of potential students and highlight the benefits of enrolling in your WordPress Mastery Course. It emphasizes the practical skills they'll gain, the expert guidance they'll receive, and the valuable resources at their disposal, making it engaging and compelling.
Week 1: WordPress Basics and Setup
1
Introduction to WordPress and CMS
Discover the foundation of modern web design with our "Introduction to WordPress and CMS" lesson. Learn how Content Management Systems (CMS) like WordPress have revolutionized the way websites are created and maintained. Get a grasp of the essential concepts, terminology, and the key differences between WordPress.com and WordPress.org. Kickstart your journey to web mastery in this engaging lesson.
2
WordPress.com vs. WordPress.org
Delve into the heart of WordPress with our comprehensive lesson on "WordPress.com vs. WordPress.org." Uncover the key distinctions between these two WordPress platforms, exploring their features, benefits, and when to use each. Whether you're a blogger, business owner, or aspiring web developer, this lesson will empower you to make informed choices about your WordPress journey.
Embark on your website-building journey with our "Hosting and Domain Setup" lesson. Discover the essential steps to establish a strong online presence. Learn how to choose the right hosting provider, select the perfect domain name, and set the foundation for your digital presence. Whether you're a blogger, entrepreneur, or aspiring web developer, this lesson is your gateway to the digital world.
Take the first steps in building your own website with our "Installing WordPress" lesson. Discover the simplicity and power of setting up the WordPress platform on your web hosting. Learn how to install WordPress from scratch and get your site ready for customization and content creation. Whether you're a blogger, entrepreneur, or aspiring web developer, this lesson is your gateway to creating a digital presence.
5
Navigating the WordPress Dashboard
Unlock the power of WordPress with our "Navigating the WordPress Dashboard" lesson. Dive into the heart of your website's control center and discover how to efficiently manage your content, settings, and design. Learn to navigate the intuitive WordPress Dashboard like a pro, empowering you to create, customize, and maintain your website effortlessly.
Week 2: Content Creation and Management
2
Media Management (Images and Videos)
The Tensor Core GPU Architecture designed to Bring AI to Every Industry. Equipped with 640 Tensor Cores, Volta delivers over 100 teraflops per second (TFLOPS) of deep learning performance, over a 5X increase compared to prior generation NVIDIA Pascal architecture.
3
Customizing Your Site with Themes
5
Managing Categories and Tags
SectionWeek 3: Design and Customization
1
Choosing and Installing Themes
2
Customizing Themes and Templates
5
Creating Graphics and Logo for Your Site
Week 4: Optimization and Monetization
1
Website Speed Optimization
5
Final Projects and Course Wrap-Up
Productivity Hacks to Get More Done in 2018
— 28 February 2017
Facebook News Feed Eradicator (free chrome extension) Stay focused by removing your Facebook newsfeed and replacing it with an inspirational quote. Disable the tool anytime you want to see what friends are up to!
Hide My Inbox (free chrome extension for Gmail) Stay focused by hiding your inbox. Click "show your inbox" at a scheduled time and batch processs everything one go.
Habitica (free mobile + web app) Gamify your to do list. Treat your life like a game and earn gold goins for getting stuff done!