Advance Digital Marketing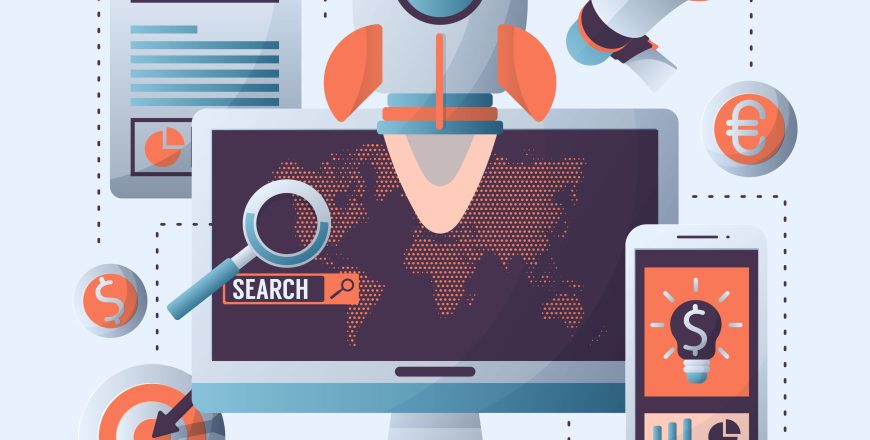 Are you looking to take your digital marketing skills to the next level?
If so, our Advance Digital Marketing Course is perfect for you! This course covers all the essential topics, including search engine optimization, search engine marketing, Google Adwords, Google Search Console, Facebook Ads, Instagram Ads, Microsoft web master, email marketing, and Google Analytics.
You'll learn everything you need to know to succeed in today's digital world. Benefits of the course include:
✨ Learn from industry experts
✨ Get up-to-date knowledge on all the latest digital marketing trends
✨ Boost your career prospects
Introduction of SEO
1
How Google Search Engine Works
2
What is mean by domain and Hosting
3
Importance of Social Media Networks
Blog
1
Introduction to Blogging: This module would cover the basics of blogging, including what a blog is, why blogs are important, and the benefits of blogging for businesses and individuals.
2
Setting up a Google Blog: In this module, students would learn how to set up a Google Blog, including choosing a domain name, selecting a template, and customizing the design.
3
Writing and Formatting Blog Posts: This module would cover the essentials of writing effective blog posts, including tips for creating engaging headlines, writing quality content, and using formatting tools like headings, bullets, and images.
4
Search Engine Optimization for Bloggers: This module would focus on how to optimize blog content for search engines, including keyword research, on-page optimization, and link building.
5
Promoting Your Blog: In this module, students would learn how to promote their blogs using various tactics such as social media, email marketing, and guest posting.
6
Blog Analytics: This module would cover the basics of blog analytics, including how to track website traffic, monitor engagement metrics, and use data to improve blog performance.
7
Monetizing Your Blog: This module would explore different ways to monetize a blog, including advertising, affiliate marketing, and sponsored content.
8
Content writing with Chatgpt
On-Page Optimization Techniques
1
Title Tags and Meta Descriptions
2
Header Tags and Content Optimization
3
Internal Linking and Navigation
Offpage Optimization Techniques
3
Online Reputation Management
Sitemap
1
Sitemap creation for website or Blog
Growth Hacking Technique
Google Ads - Paid Ads
1
Setting Up Google Ads Campaigns
2
Keyword Research for Google Ads
4
Bid Strategies and Budgeting
6
Tracking and Optimization
Facebook-Instagram ads - Paid Ads
1
Setting Up Facebook Ads Campaigns
5
Ad Performance Tracking and Optimization
Email Marketing with ZOHO
1
Setting Up a Zoho Campaign
2
Personalization and Segmentation
4
Integrations : Google Analytics
5
Compliance and Best Practices
Productivity Hacks to Get More Done in 2018
— 28 February 2017
Facebook News Feed Eradicator (free chrome extension) Stay focused by removing your Facebook newsfeed and replacing it with an inspirational quote. Disable the tool anytime you want to see what friends are up to!
Hide My Inbox (free chrome extension for Gmail) Stay focused by hiding your inbox. Click "show your inbox" at a scheduled time and batch processs everything one go.
Habitica (free mobile + web app) Gamify your to do list. Treat your life like a game and earn gold goins for getting stuff done!